Mike Foster
Sellers:
"Mike thanks for doing such as great job selling our house so quickly! You and your team did a fantastic job! ~Lynn W.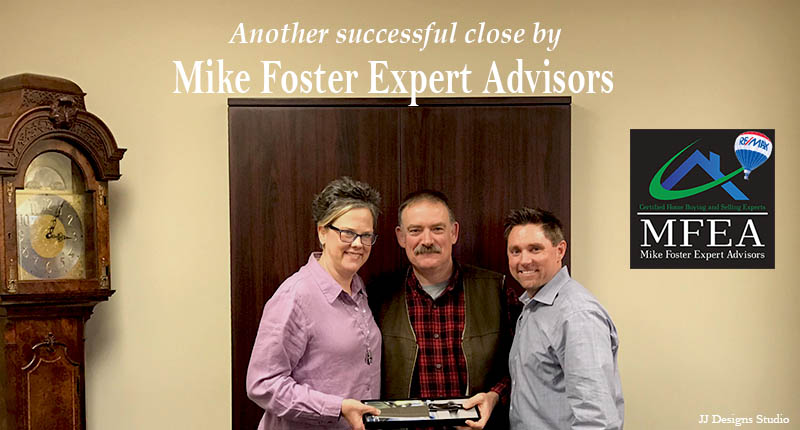 "Thank you, Mike. I enjoyed getting to know you and am grateful that you delivered, and exceeded my expectations!"~Dolores K.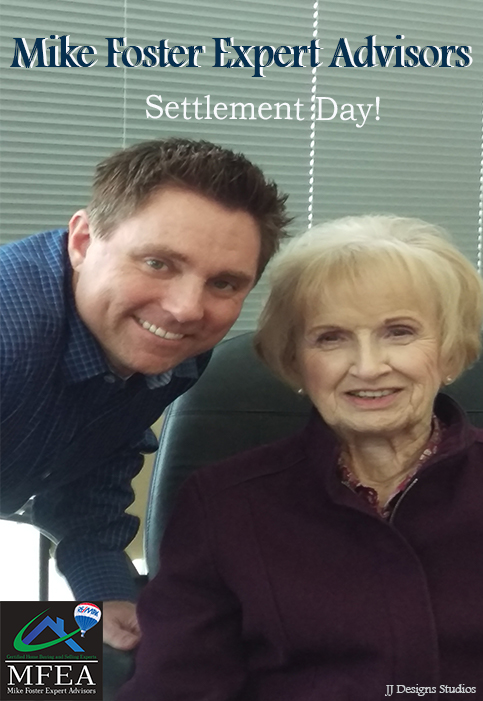 "Mike Foster said that he could sell our home within a specific amount of time and kept his word. He did a great job and I would recommend him to anyone selling their home." ~Karen A.
"Mike Foster helped us know how to best spend our budget on upgrades and repairs that would benefit in our home sale. With the help of Mike, we staged our home. He marketed it on Zillow, MLS, and other media to get as many viewings by anyone looking to purchase a 4 bedroom, 3 bath home. We had a contract in 2 days and closed in 44 days. Mike has a great strategy he uses in home sales. I'm sure you will be satisfied with his work for you." ~Lynda B.
"Excellent Realtor! Went above and beyond to sell my home. Thanks again Mike!" ~Arthur S.


"Mike worked very closely with me giving me recommendations where they were needed. He always answered the phone call when I had a question or problem. Really no problems the house was on coming soon for a month and listed for 3 days when we had our first offer." ~Larry W.


"Everyone knows when selling a home can be very stressful but Mike and his team made the process easy. The staging and brochures were stunning. We told him when we needed to move, and he sold our house right in time. He guided us from beginning to end and provided us with wonderful resources. Mike and his team were very patient when we went looking for another home. Our closing was a breeze and timed perfectly. Overall, I would definitely recommend Mike Foster to anyone because of his knowledge of the market, and fast negotiation skills. We are very happy in our new home." ~Gale K.




Buyers: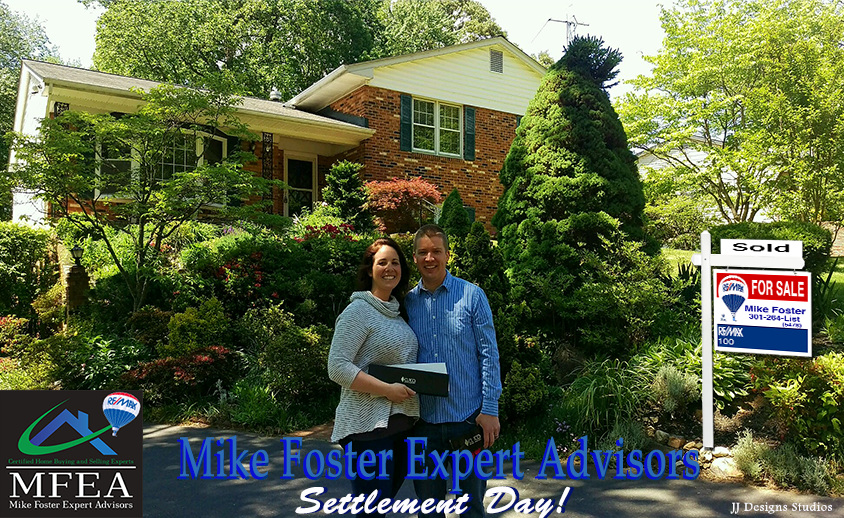 ~
John B.
"Thank you so much, Mike Foster, for helping us get the house! We are really happy in this house and you are an amazing Realtor…Thanks again!"
~Patcharee C.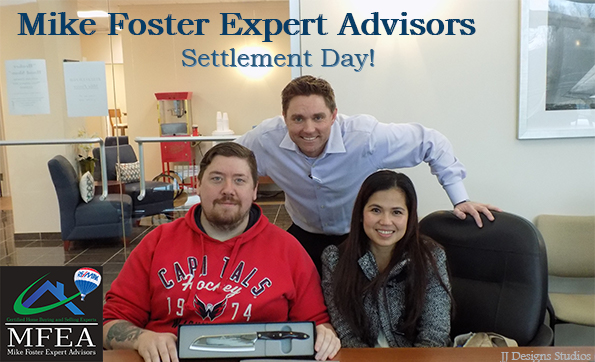 "Thank you so much to Mike Foster and your team, we're SO HAPPY that we were able to close on the house Friday!!! They took care of everything and made the buying process super easy. We are very blessed to have found such an amazing Realtor!"~Crystal O.


"Mike is a great Realtor with an extensive knowledge of the market. He made time to help us not only see the properties but to understand the strengths and weaknesses of each property. Mike has been my realtor for years because he doesn't try to upsell me. He gives me the tools I need to make my decision, and then negotiates hard on my behalf." ~D.F.
"Mike is knowledgeable, meticulous, and tenacious. We made the best choice in a realtor. His commitment to results and a seamless process was refreshing and profitable." ~Darlene A.
"From our first meeting to look at a property in Annapolis and surrounding areas, Mike was clearly knowledgeable, but most of all he was patient! I am the worst kind of shopper for anything--I'll know it when I see it person. And, my husband's and my goals for a property in this area changed the more we saw. Through it all, Mike was fun, diligent in his research, and willing to consider anything we needed! I am not sure, but I believe I would have quit on me; Mike never wavered, thank God! We found the perfect-for-us place, and he STILL worked to make so many things much easier. I admire the way he does business. I would recommend him [and HAVE] to anyone and everyone!" ~Marilyn S.


"About 4 years ago I was finally going to buy my first house. I contacted a realtor about a house, she for some reason could not show me the house and got me in touch with Mike Foster. I found him to be extremely professional and knowledgeable. Mike showed me houses that were in my price range and the ins and outs of buying a house. When it came time for the closing, Mike showed up to make sure I knew what I was signing. I would give his name to anyone I knew was in the market for a house and I will go back to him if I ever needed him again. Outstanding job!!!" ~ Steve H.


"Mike is an extremely diligent real estate professional who provided me with various options for home inspectors, plumbers, painters, etc... He made sure to provide me with all the information that I needed in order to make a smart home purchase and made the home buying process relatively stress free." ~ Jay


"I was a first time home buyer. Mike Foster was very patient, honest and explained everything to me. He walked me through the entire process. He knows the real estate business and has excellent negotiating skills. I highly recommend Mike Foster. After going through at least 2 real estate agents, I was so glad I found him." ~Leisa


"Mike was extremely helpful when we were buying a home. He had so many resources and insights in the home buying process that my husband and I knew we found the right real estate agent! And thanks to Mike our family finally found a place to call our own." ~Jessica E


"Michael is AMAZING!!!!! He went ABOVE and BEYOND for us and I just can't say enough wonderful things about him. After trying to reach out to about 3 or 4 realtors who wanted not much to with us or wouldn't return our calls or emails, we walked into White Plains RE/MAX 100 on a Saturday afternoon and meeting this caring, dedicated, and hard-working man. He listened and took note of everything we were looking for and kept in constant contact with us....even emailing me on Sunday! He had us touring rental homes on Monday and now only 3 days later, we have been accepted for a rental in May! Mike has been a true blessing for my husband and me. If anyone knows of someone looking to move, buy or sell a house, etc., Michael Foster is the PERFECT person to help. He is fabulous!" ~Crystal O.